Exhibition "The Art of Choosing a Profession", Vershi gallery, Minsk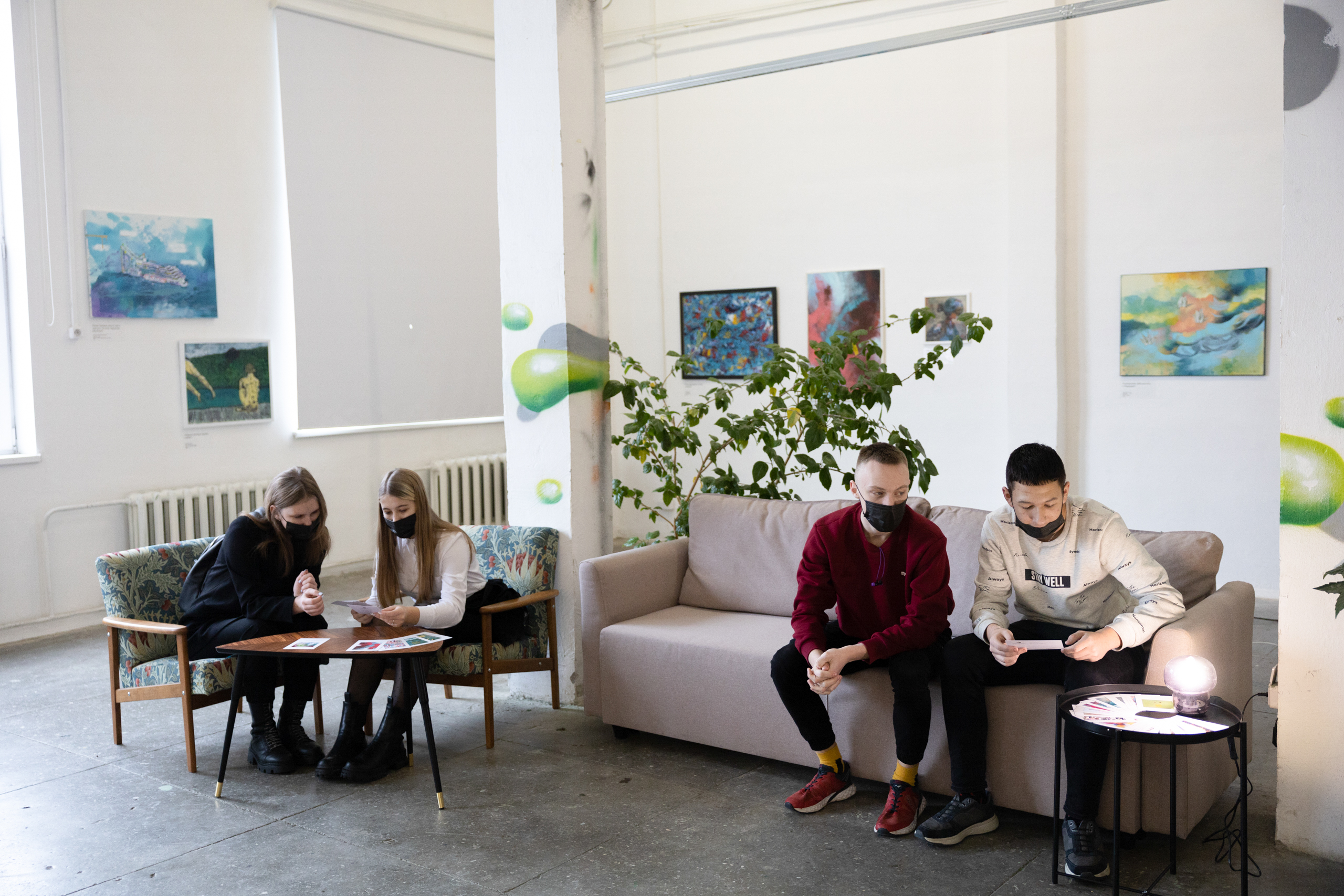 Exhibition "The Art of Choosing a Profession"
How to understand yourself and make a choice of a professional path? How to feel something that will bring pleasure?
The exposition will feature paintings, installations and art objects by contemporary Belarusian artists. Each work is accompanied by a question designed to help visitors of all ages in self-determination.
What can be done at the exhibition?
- Immerse yourself in the space of reflections on your future profession. - Answer 20 questions to get to know yourself better, your inclinations, dreams. - Learn more about the vocational education system. - Get acquainted with contemporary Belarusian artists. - Pick up a postcard with your favorite work as a souvenir.
The exhibition became part of the four-year project "Employment, vocational education and training in Belarus", funded by the European Union.
Artists participating in the exhibition:
Laura Pavlova, Andrey Vysokinsky, Zaza Kli, Sergey Rysakov, Victoria Bogush, Victoria Goncharova, Evgeny Sosyura, Natalia Zubkova, Irina Kotova, Veronika Rokashevich, Nadezhda Nedashkovskaya, Nadezhda Khmyl, Sergey Bondarovich.
Curator: Nadezhda Khmyl
Date: December 8-15 Time: 10.00 - 00.00 Location: gallery "Vershy" (Minsk, st. Oktyabrskaya, 19) For whom: children, youth and adults Cost: Free