Exhibition of works of Belarusian authors "Glybinya" October 11-17, 2022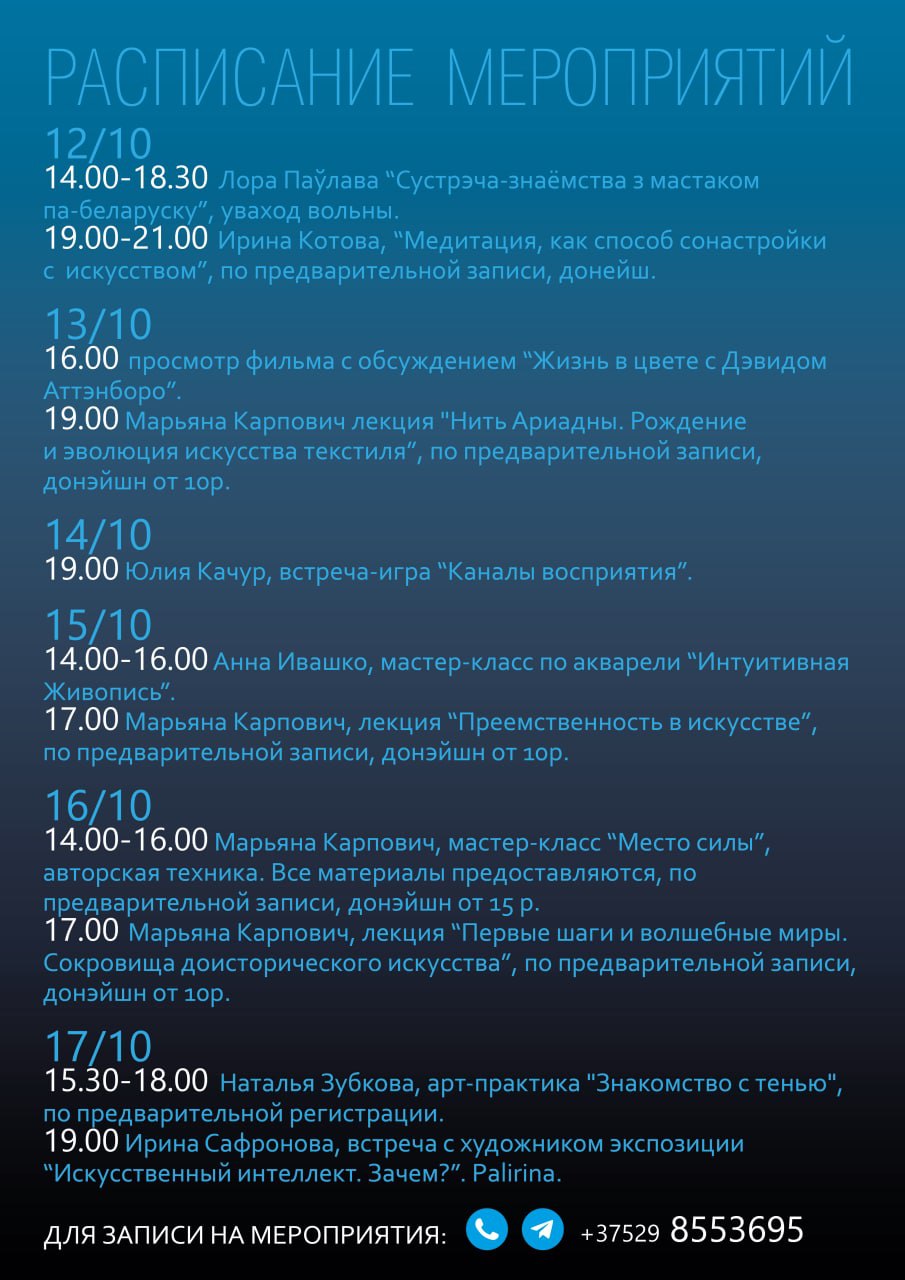 Exhibition "Depth"
At the exhibition "Depth" the artist Lora Pavlova presents two series of works "Birth" and "Death".
Artists are different from each other, like all people. They are interested in different topics, which they reveal in different visual languages. In the 21st century, the world expects from the author his unique vision, innovative thinking, fresh ideas. What unites artists among themselves, what is the quality of personality? How to find a unique author's vision, find your voice in the world of art?
The answer to these questions is depth. True artists are united by the depth of penetration into the chosen subject: the never-ending exploration of oneself and the surrounding world, honesty with oneself and the need for self-expression. The author is alive while he is in search!
On the artist's path to finding his themes and visual language, a deep interest in his inner world can be a beacon. The driving force of individuality is hidden in the difference between artists as individuals. The author's task is to express himself, to create works that reflect only his vision.
This exposition presents the works of very different authors, who are united by the desire for deep self-knowledge. Each of them has its own theme and artistic language. We invite you to experience the diversity of authors and their art.
"Deep" is an exhibition of contemporary Belarusian authors united by the desire for deep self-knowledge. The exposition presents the works of 10 authors working in various media: graphics, painting, textile sculptures, art objects.
The exhibition will be held at Avenue_eventspace (Kisaleva 3) from October 11 to 17. We have prepared a rich program of events, stay tuned for announcements!
❗️ Entry to the opening of the exhibition on October 11 is by invitation ticket. If you have a desire to visit our event, write to any exhibitor.