«Sukra»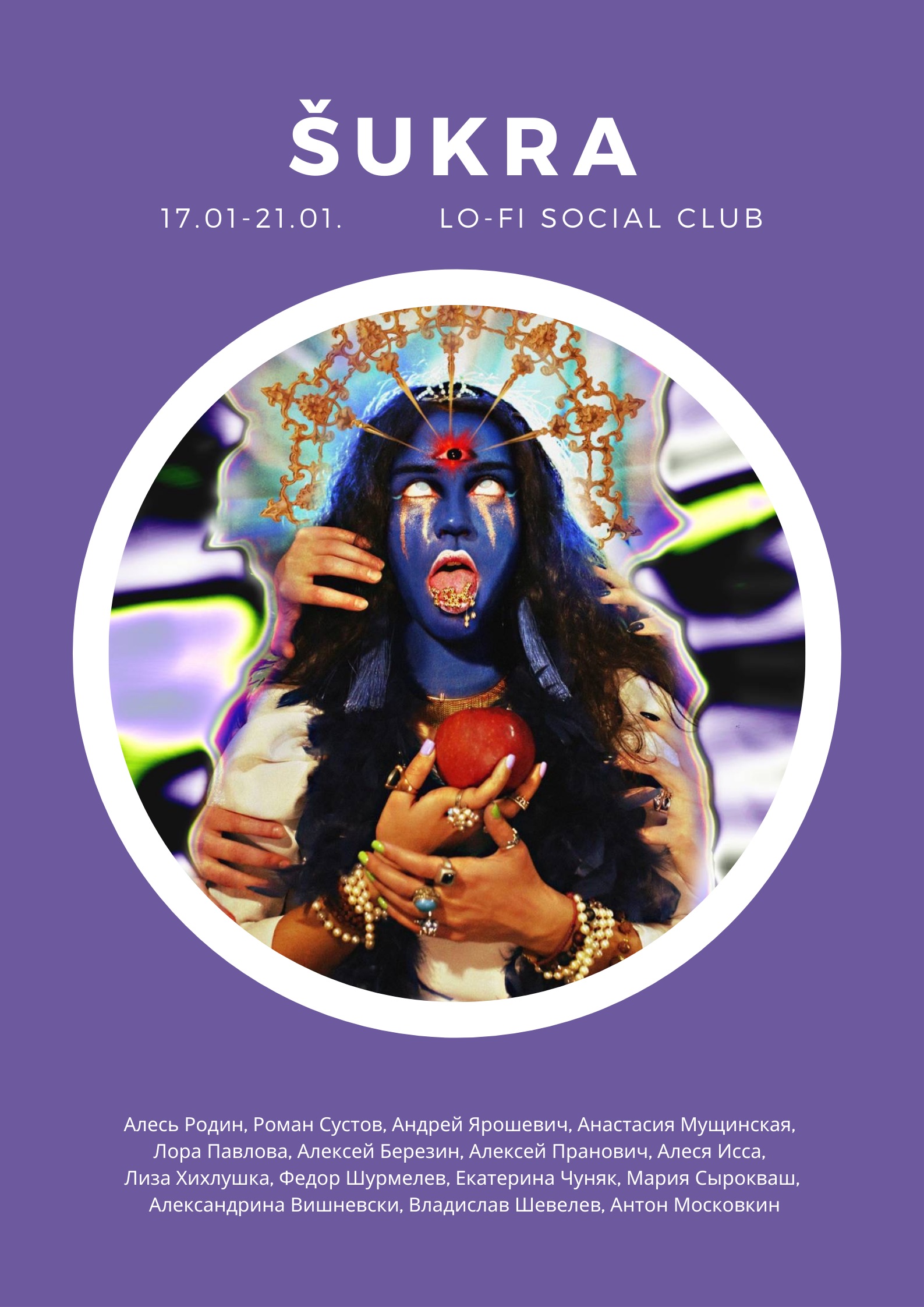 I participate in the exhibition-performance "Sukra"
Lo-Fi Social Club @lofisocialclub (st.October, 16/3) 17.01-21.01, Minsk
Continuation of the exhibition in the multifunctional art space "Fabrika" Masherova Ave. 11, building 2
Opening of the exhibition: 02.02.2022 at 19:00
The exhibition will run until February 27
"Exhibition-performance that combines 15 distinctive artists of different generations and several types of art.
"Art, first of all, is a view of the world. A special, extraordinary way to see reality, to live the most seemingly ordinary moments, which is a sign of a real artist. And therefore, anyone can become an artist who dares to discover a different way of perceiving what surrounds him. "
Ales Rodin, Roman Sustov, Andrey Yaroshevich, Anastasia Muschinskaya, Laura Pavlova, Alexey Berezin, Alexey Pranovich, Alesya Issa, Liza Khikhlushka, Fedor Shurmelev, Ekaterina Chunyak, Maria Syrokvash, Alexandrina Vishnevsky, Vladislav Shevelev, Anton Moskovin.
Idea author and organizer: Alesia Issa @alesia_issa Curator: Valeria Kolyago @valeryiakaliaha